Our
The UAS features following general specifications:
SilentOne opens the sky for a new kind of autonomous aviation for inspection, surveying and surveillance of large infrastructure. The installed fuel cell enables high range/payload and fast and flexible data-acquisition with heavy sensor systems by using the high energy density of hydrogen. Conventional UASs need to perform several flights for the same data-acquisition. Due to the very low airspeed, enabled by the low wing loading, the system is the perfect tool to use high resolution cameras. Additionally different aerodynamic packages are available to adapt the cruise speed to the mission characteristics.
Vertical take-off and landing
Low airspeed below 80 km/h if necessary
The cargo bay is intended for camera and stabilization (gimbal) used for the line-inspection and can be accessed easily (cargo bay size L × W: 360 mm × 200 mm). The cargo bay offers a payload power supply of up to 120 W. Several high-end cameras including highly stabilized gimbals with howling that are available on the market, fit into the cargo bay of the UAS. Although the cargo bay is designed for medium sized cameras and gimbal, it can be adapted for the transport of goods with a reasonable effort. Also customized solutions can be implemented by our team.
Latest News & Upcoming Events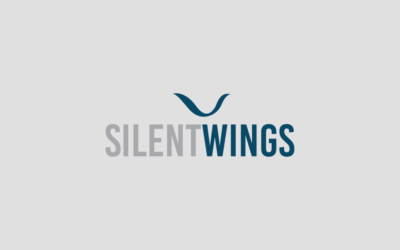 Recently an article was published by vertical flight society about SilentWings https://evtol.news/news/silentwings-aims-for-long-range-with-hydrogen We thank the vertical flight society for the interesting interview.
read more