With different customers we are planning pilot projects in the next month for the inspection, surveying and surveillance of large infrastructure (Oil and gas pipelines, powerlines, street- and railroad networks, border control). Momentarily these missions are performed solely by manned helicopters. These are costly, location-bound, noisy, and environmentally polluting.
Available electric UASUnmanned Aerial System on the market do not provide the necessary specifications to replace them. Customers request a range larger than 400km, a payload above 2kg and simultaneously a low airspeed. In cooperation with potential customers first sections of gas pipelines shall be inspected in 2022:
Integration of UAS in existing inspection cycle
Test of different sensors
Adaption of UAS for daily use
The application of UAS is cost-efficient, silent and sustainable. It offers the possibility of automation and the use of artificial intelligence.
Beside the use case of inspection of large infrastructure further applications are possible:
Law enforcement, border control and surveillance
Sea rescue, fire prevention, monitoring the condition of forests and soils
Science (physics, archaeology, climate research, meteorology)
Latest News & Upcoming Events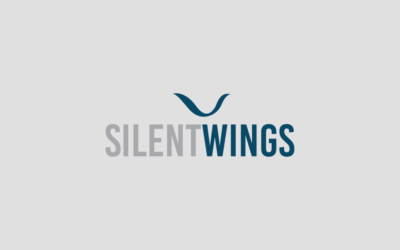 Recently an article was published by vertical flight society about SilentWings https://evtol.news/news/silentwings-aims-for-long-range-with-hydrogen We thank the vertical flight society for the interesting interview.
read more